Mari

us van Paassen

pianist/composer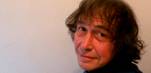 TO W O N D E R
Compositions for piano. Two CD's and one CD-ROM.
Luister- (Dutch gramophone) gave 4 ****: You get associations with Chopin or Liszt…Van Paassen is a composer of our time, an expert and user of the minimalistic canto ostinato without its compulsiveness.
Pianowereld wrote:Exquisite production…relationship with the manual intuition of great virtuosos of the past like Beethoven, Chopin, Liszt and Debussy……understandible for ears with less experience in contemporary music…
Earlier NRC Handelsblad compared his music with that of Ravel.
Vrij Nederland …entirely new concept. Let the fuss begin.
Radio 4 Vrije geluiden VPRO: very beautiful
Piano bulletin: abstract lyrical pieces…engaging preludes… oppressive: Laurel and Hardy in Chernobyl.
www.opusklassiek.nl: … stream of consciousness…postmodernism…magnicifent Fazioli grand piano…